About us
Paul Christoph Mitchell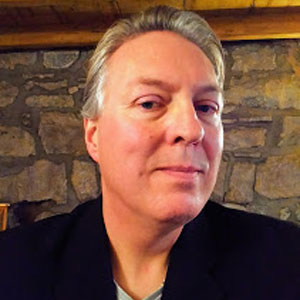 Paul is a Psychotherapist and Mental Health Nurse with over 40 years experience working with Individuals, Couples, Groups, Families and Organisations.
For over 10 years he was the Clinical Lead specialising and managing the treatment programmes for individuals who self harm in the North Wales and Mersey Care NHS.
He has worked as a principal Psychotherapist, Mental Health Commissioner, Group Therapist, Psychotherapy Trainer, Consultant, CMHT Manager, CPN and Mental Health Nurse.
Paul is NMC registered and UKCP accredited. He holds an MA, Post Grad Diploma and Post Grad Cert in Integrative Psychotherapy, an RMN, Diploma in Supervision, Certificate in Psychosocial Interventions, an Associate Teaching Membership (SPTI) and Foundation in Group Analysis.
He is a member of the Board of Directors for the Scarborough Counselling and Psychotherapy Training Institute (SCPTI) and Course Tutor on the 4 year (UKCP accredited) Diploma level training in Relational Integrative Psychotherapy.
Paul has worked across all major Mental Health specialist areas.
Steve Douglas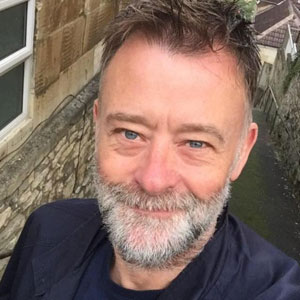 Originally an aircraft engineer, Steve is a dedicated mental health professional with over 20 years experience of working for the NHS. He has extensive experience of developing, managing and delivering mental health services in both statutory and non-statutory settings across Wales and England.
Steve began his healthcare career serving children and adults with brain injury. Originally trained in Cognitive Behavioural Therapy, Steve has subsequently undergone a variety of further trainings including Group Schema Therapy and Group Analytic Psychotherapy. He is currently completing advanced training in Relational Integrative Psychotherapy at the Scarborough Counselling and Psychotherapy Training Institute (SCPTI).
Steve completed several years as resident therapist in the Personality and Attachment Disorder Service on behalf of the NHS in North Wales. He has a special interest in working with people who have suffered developmental relational trauma and he is also interested in psychotherapy in outdoor (nature based) settings.
The Newid Institute
We are working towards developing a psychotherapy institute to serve the local region. The Newid Institute will offer affordable Brief Focal and Exploratory Psychotherapy, Cognitive Behavioural Therapy, Group Psychotherapy and Training and Consultancy services provided by experienced and highly qualified practitioners.
As an organisation we are committed to working with others to develop a greater awareness of 'Social Value'. Social value plays a key role in society and is concerned with identifying and developing things that are important to the well-being of individuals, communities and the environment (e.g. happiness, empowerment, inclusion) which are not necessarily linked to finances.